50 Not Out
We have just bottled our 50th cask of Watt Whisky since we started bottling just under two years ago. We've been totally blown away with how well things have gone so have to admit I was a wee bit emotional when our 50th cask arrived in our hands earlier today!
What is the 50th Cask you ask? Well, we are delighted to say that it's a cracking 5yo Inchfad - a peated single malt distilled by the good people at Loch Lomond, owners of our neighbours Glen Scotia.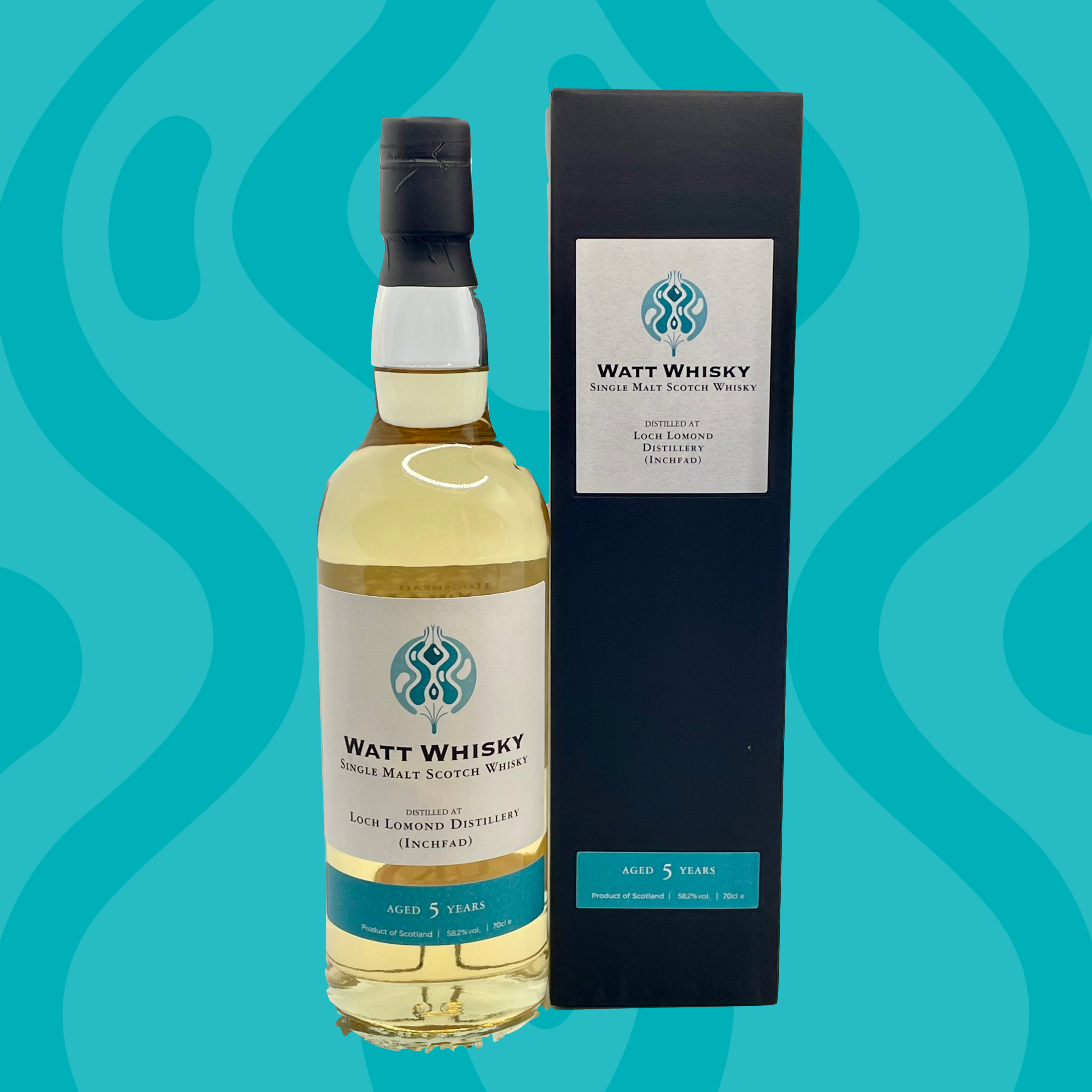 A wee look at the bottling list and I have to say the stats make for quite good reading (I know, I'm a geek!);
We've bottled spirits from 31 different distilleries - not including Blends and Blended Malts - and from 8 different countries namely: Scotland, England, India, Israel, Barbados, Venezuela, Jamaica and Belize. In total we have bottled (ok, Claxton's did the bottling for us) but we've bottled 14,992 bottles, or 419,716 25ml measures, of Rum and Whisky!
Of the 27 different colours we have available for labels we've used 24 so far, with the orange label (Pantone 144C) leading the way with the most bottlings. You can now search our bottling archive on our website by colour, see if you can find a correlation between the different bottling in each colour.
Make sure and have a look at all of our releases so far and do tell us if there's anything in particular that you'd like us to bottle - keep it realistic though, although I have been offered Ardbeg and Littlemill etc you won't be seeing them in a Watt Whisky bottle any time soon!
Having reached this landmark bottling, I thought that Kate and I should have a wee look back at some of our favourites from current and past releases.

Mark's ramblings
It is obviously difficult to pick out favourites from our releases when we only bottle things that we like but there are a few that stand out for me. Obviously the Imperial is an easy choice, but what a dram it was, and it was only because of this dram I discovered that my Dad had been offered a job at Imperial many years ago but turned it down to work at Macallan - if things had been different I might have grown up at Imperial!
Other highlights for me would be the Mannochmore. That dram blew me away although we were nervous about whether we should bottle it or not - I mean who bottles 663 bottles of Mannochmore for their first release? I am very glad we did but am gutted that I don't have any personal drinking stock of this left. There is the archive bottle that I have my eye on though!
Another personal favourite is one that I used in a tasting at the Artisan the other night that split the room. The Sour beer / balsamic vinegar notes of the Glen Spey 13yo are not for everyone but with my love of that style of beer it was a whisky that I just had to bottle.
A future star for me is the recently bottled Dumbarton 21yo that has been finished (yes finished, not rested) for 9 months in an ex Caol Ila cask. The balance between the sweetness of the grain and the ashy contribution of the Islay cask works wonderfully and I honestly thing that it is one that people may overlook now but will have people looking out for it in future years.
In fairness I could have picked about another 46 selections and made an argument for them all, I haven't mentioned the amazing Clarendon 16yo, the Arran that was just too drink-able or the Milk and Honey so this has been much harder than I thought it would be.
Kate's thoughts
Like Mark says, it's very difficult to narrow down our selection to just a few favourites - we only bottle stuff we like to it's a bit like trying to your favourite child! That said, there are a few that stand out. I absolutely loved the 19yo Blended Malt that we did for our first release. It had that real old-school sherried Speyside style that I came to love during my time at Glenfarclas (not that I am in any way suggesting there's any Glenfarclas in there!). Before I moved North I was always much more into the coastal/peaty style - understandable since I started my career at Springbank!
Being from Campbeltown, bottling a Campbeltown blended malt was pretty special too. I think this year's Watt Whisky & Friends 5yo just pips the Local Edition 7yo from last year for me.
Another revelation for me has been the rums. Mark has much more experience with rums that I do from his Cadenheads days but I've really enjoyed all the rums that we've done. I actually think the lesser known Belize and Venezuelan ones were my favourites though. Gotta love an underdog!
What else? The Speyside fruit bomb of a Glen Elgin 14yo, the cracking peated English 12yo from our latest release and the North British 10yo, proving that young grains can be awesome too, are all crackers in my book. I'm looking forward to seeing what the next 50 casks bring!
Why not let us know on our socials what your favourites have been so far?